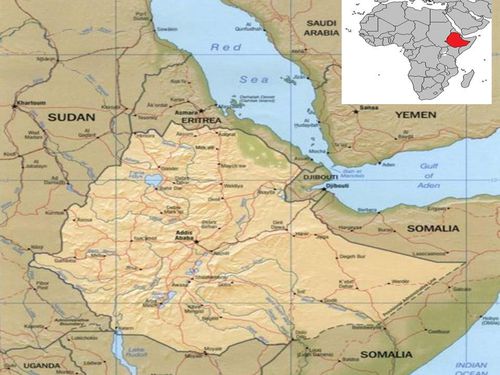 Location : Ethiopia is situated in the North-East part of the African continent, in a place called the Horn of Africa. It is neighbored by Djibouti and Somalia in the east, Sudan in the west, Eritrea in the north and Kenya in the south.

Superficy : 1.1million square km.


Population : 90 million people (2011 estimation), around 4 million in the capital city. 85% of the people live in the countryside.

Capital city : Addis Ababa became the capital of Ethiopia in 1886 during the reign of Menilk II. It is the seat of many embassies, international and regional organization including the African Union, the Economic Commission for Africa and the United Nations.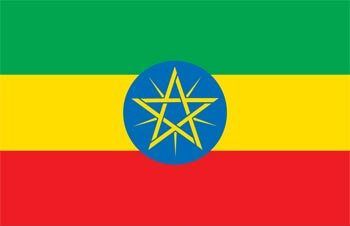 Language : there are more than 80 languages and 200 dialects. Amharic is the official language .English is widely spoken in Addis Ababa and major towns.

Politic system : Federal Democratic Republic

President : Girma Wolde-Giorgis

Prime Minister : Meles Zenawi



Development indications

Human Development Indice* (HDI, 2006) : 0,39.

* This is an indication of the development situation of a country. It is calculated thanks to the life expanctancy, education rate, adult literacy rate and gross domestic product per person. the result is between 0 and 1, when 1 indicates a high level of development.

Life expanctacy (2011) :
men 53,64 years
women 58,81 years
Birth rate (2011) : 42,99 per 1000
Death rate (2011) : 11,04 per 1000
Literacy rate (15 years old and +/2005) : 50,3 %
Education rate (primary school/2006) : 45 %

Economic indications

Gross Domestic Product (million US dollar/2008) : 25 080
Gross Domestic Product/person (US dollar/2008) : 800
Grow rate (2010) : 8 %